Family owned company dedicated to producing a high quality product.
CADMICO (Cam Development & Micro Components) has been a family owned company dedicated to producing a high quality product. Ensuring total customer satisfaction in the product's quality, and timely deliveries, has always been a priority. Business is always conducted in a professional manner, with respect, trust, and equal treatment of each customer regardless of the size of your company or the size of your order.
Our vision of the future of CADMICO (Cam Development & Micro Components) is very positive.The history of continuous growth, modernization, and years of excellent quality has proven to be our path to success!
Family ownership since 1959 ensures consistent development, and enormous future potential. We have a growth plan spanning two-generations. Up-grading our overall performance is our priority.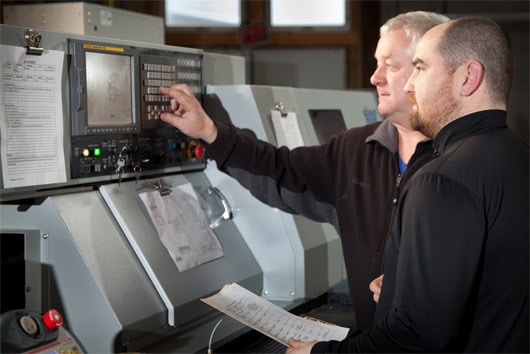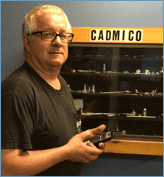 Stephen D. Corbett – President
Grew up running Tornos & Bechler Swiss Turning equipment. Have been in the business 45+ yrs. After returning from the Chicago IMTS machine show 20+ yrs. ago purchased our first CNC Swiss Turning,we have been growing ever since. I have 4 daughters all grown up careers ranging from Nursing, Special Edu Teacher and Speech Pathologist. Hobbies include: RC Airplanes, Avid Outdoorsman.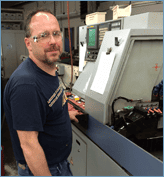 John Alt – Production Manager
Hello I'm John. I started out in production 15 years ago. I worked as a CNC set up person before moving up to a machinist. Now at cam development for 2 years my duties are set up and production. Hear at cam we work as a team and produce precision components for many different companies. Hobbies include: spending time with my family, camping and hunting. I like to live life to the fullest.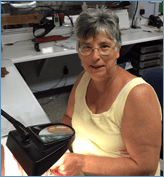 Teresa Vladyka – Quality & Scheduling Supervisor
I am a native Vermonter worked at Cam Development for 31 years. Started in our secondary operations dept. I am now head of our Inspection, Non-Conforming products, Scheduling, and Shipping and receiving Departments. Hobbies include: Spending time with my Grand Children & Family, gardening and spending time outdoors.